"On what I hate, I feed not."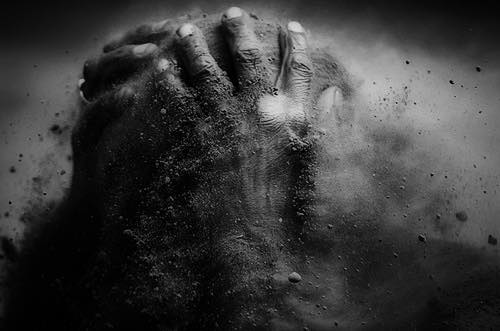 Wealthy Timon gives money hand over fist to his flattering friends. When his money runs out, his "friends" refuse to come to his aid. The twisted path Timon treads in response to this betrayal makes TIMON OF ATHENS of one Shakespeare's darkest tales.
Directed by Jake Walker; featuring Matt Moody as Timon.
Reservations
Seating is limited and reservations are strongly recommended. Reserve and pay online (preferred), or reserve for payment at the door using the form below.
Reserve for Payment at the Door

Location and Parking
You will find us at the Quad City Theatre Workshop, 1730 Wilkes Ave, Davenport IA, located within the Five Points Wellness Center, just west of Division and Locust Streets. Theater entrance is on the east side of the building, at the north end. Access to the parking lot is on the west side of the building (Howell St.), and curbside parking is available in both directions on the east side of the building (Wilkes Ave.).
In Fairness to All Patrons and Players:
Reservations and waiting list positions are first-come-first-served.
Five minutes before curtain, any unclaimed reservations will be released to the waiting list.
No admittance once the show has begun.
Flash photography is not permitted. Mobile devices should be silenced.
We will make every effort to assist patrons who require accommodation for medical or physical impairments.
Contact the Box Office
Questions, problems, or suggestions? We're at your service!
Use the contact form below to send us a note, or leave us a voice message at 563-484-4210.
Thank you so much for supporting Prenzie Players and local theater! See you at the show!