Translated by Jeremy Sams
Directed by Catie Osborn
March 2013
"Packed with stirring anguish…"
–Thom White, River Cities' Reader
"…modern language, compelling narration and a haunting portrayal of the title role."
–David Burke, Quad-City Times
"[Gini Atwell and Jake Walker] dazzle in 'Antigone.'"
–Jonathan Turner, Dispatch-Argus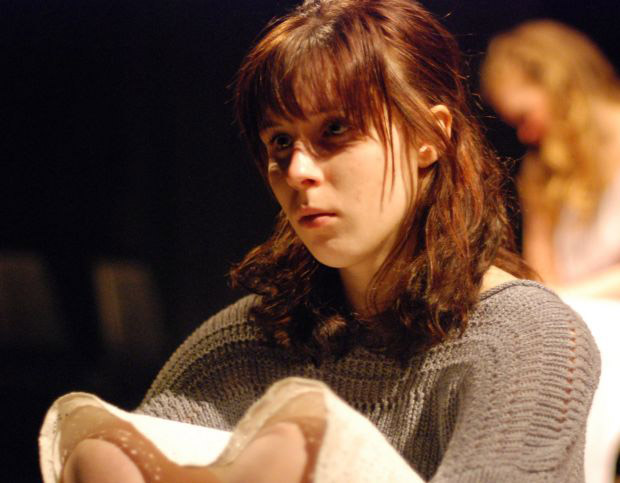 And so here we are. This spring, Prenzie Players presents Jean Anouilh's Antigone, a deeply moving adaptation of the classic Greek tragedy revolves around the conflict between the idealist Antigone and her rigid uncle, Creon, over the proper burial of Antigone's brother, Polynices. Seen through the prism of our current time, Antigone raises a crucial question–when the towers of society/politics/finance are crumbling around us, do we fight for what works even if it's wrong or do we fight for what's right even if that means our end? Integrity versus compromise, individual versus the state, divine law versus human law–Antigone rips into these timeless issues and iconic characters in a triumph of modern theatre.
This slideshow requires JavaScript.
For more information, see also the preview articles from the Quad-City Times (David Burke) and the Dispatch-Argus (Jonathan Turner).
"Antigone (Sams, trans.)" is presented by special arrangement with SAMUEL FRENCH,INC.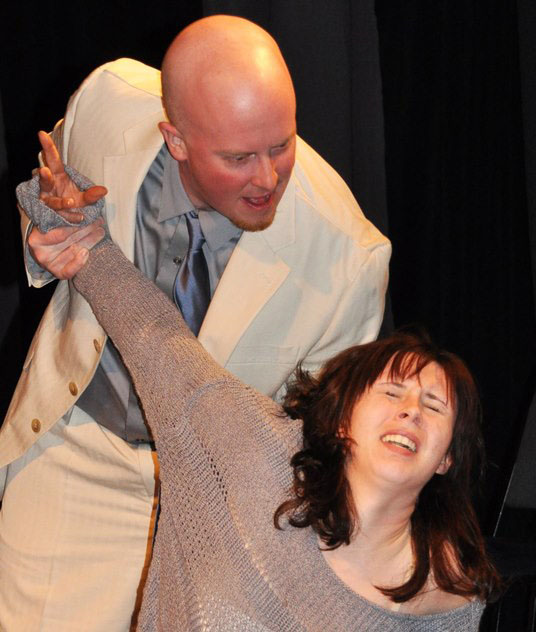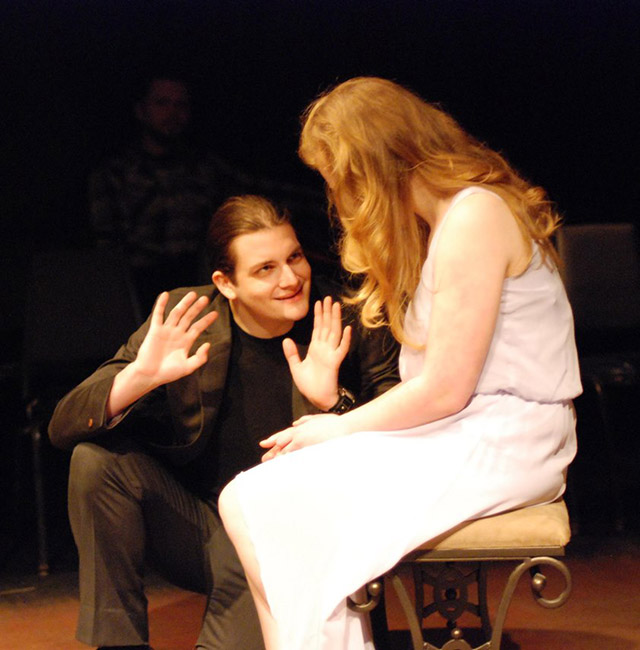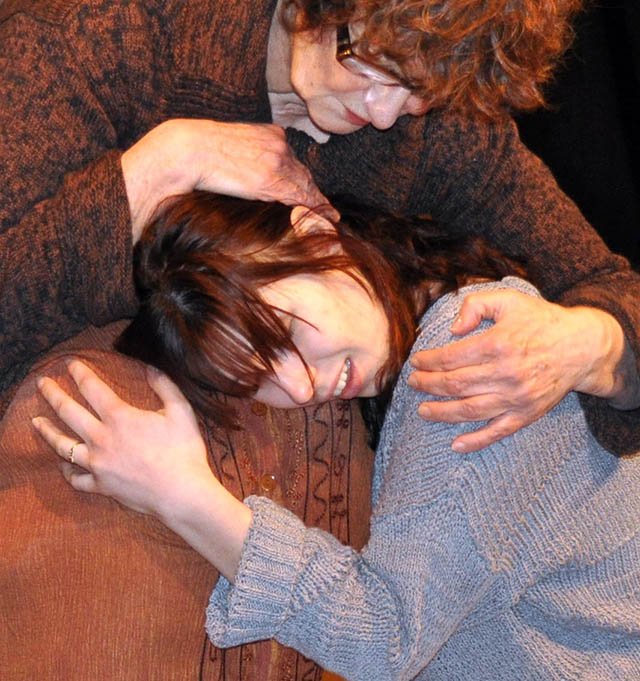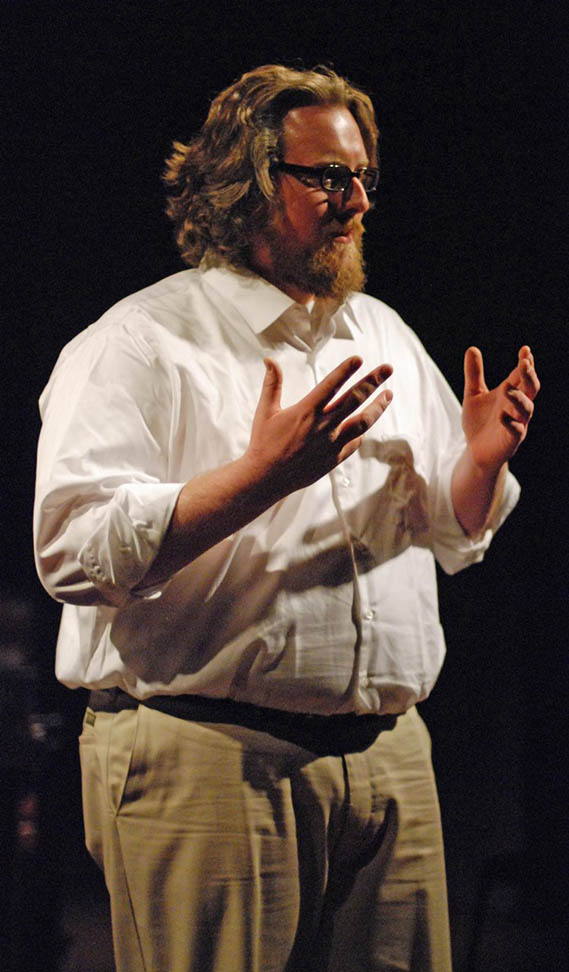 Promo Poster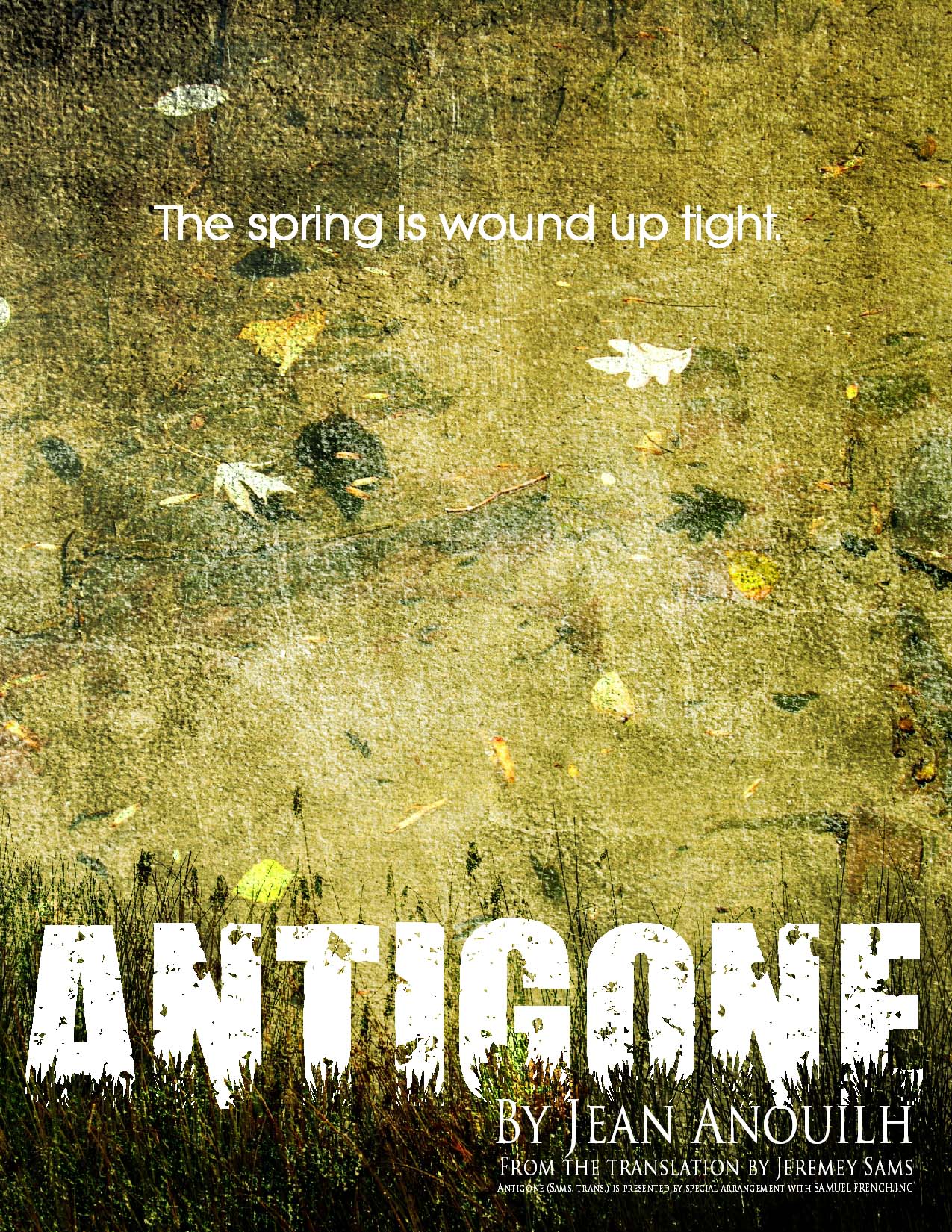 These Are the Protagonists:
(In Order of Appearance)
Dee Canfield
Nurse
Gini Atwell
Antigone
Abby VanGerpen
Ismene
William Scott "Grecco" Bray
Haemon
Jake Walker
Creon
Andy Koski
First Guard
Andy Curtiss
Second Guard
Jeb Makula
Messenger / Third Guard
Kitty Israel
Eurydice
[Mar. 29: Kate Farence; Mar. 30: Catie Osborn]
And introducing
Brody Ford as
The Page
---
Crew
Director: Catie Osborn & The Cast
Assistant Director: Kate Farence
Choragos: Aaron E. Sullivan
Stage Manager: Dani Helmich
House Manager: Denise Yoder
Costume Design: Kate Farence & Catie Osborn
Fight Master: Aaron E. Sullivan
Sound Design: Catie Osborn
Lighting Design: Kristin Jett
Paint Master: Tyson Danner
Set Design and Construction: Catie Osborn, Aaron E. Sullivan, Jake Walker, Tyson Danner, Brody Ford, Grecco Bray
---
Special Thanks
Rockridge Theatre Department
John Turner
Tracy Skaggs
Ritzy Reruns
Joshua and Aimee Ford
Cait Bodenbender
JC Luxton
Andy Lord
Touch Connors
Stecker Graphics
St. Ambrose Theatre Department
Byron Walker
Cadenza Photo Imaging and Kelly McNichols
Tyson Danner and the QC Theatre Workshop
Patrick and Christie Adamson
The Establishment Theatre
Bruce Carter & WVIK
Bob Murdoch