Directed by Catie Osborn
June 2013
"…a definite ComedySportz spirit."
–David Burke, Quad-City Times
"…its frenetic, improvisational feel heightens the entertainment value."
–Thom White, River Cities' Reader
"…a manic, breakneck comedy."
–Jonathan Turner, Dispatch-Argus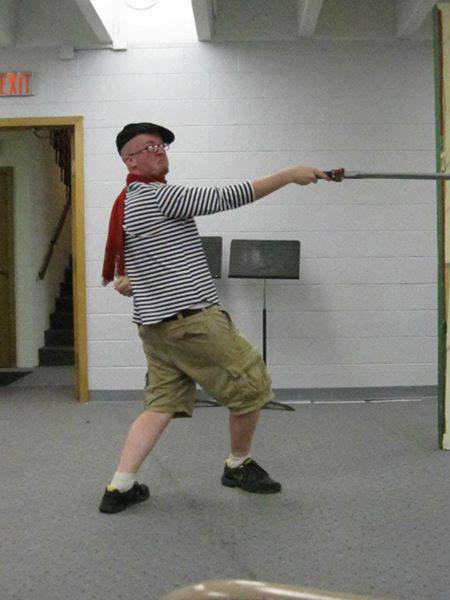 This hilarious, breakneck comedy features four actors making their way through all of the Bard's plays (and some sonnets, too!) in less than two hours. A wild frolic through the works of Shakespeare, you've never seen the classics performed like this. Complete with a hip-hop Othello, and the histories performed as a football game, this is Shakespeare for those who don't think they like Shakespeare-and especially for those who do!
As London's longest-running comedy, The Complete Works of William Shakespeare (Abridged) is a pg-13 comedy chock-full of sight gags, physical humor and irreverent foolery.
Program
Repeat Performance for the Holidays!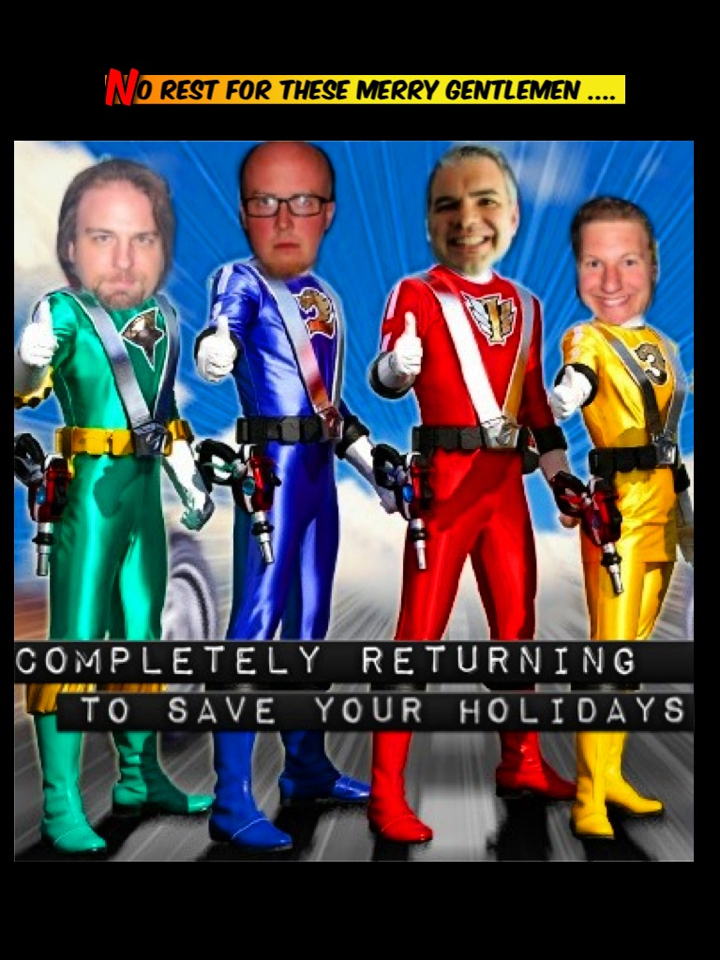 [PRESS RELEASE]
The Prenzie Players will be giving the Quad Cities the gift of comedy this holiday season with the return of "The Complete Works of William Shakespeare (Abridged) " this December for a one-night-only performance on Saturday, December 29th.
The Establishment Theatre in the District of Rock Island will be home and sponsor to the re-mount and will host the show after its regularly scheduled ComedySportz match that Saturday night. The show will begin at 10:00pm. There will be a cash bar available.
The show will feature original cast members Adam Michael Lewis, Jake Michael Walker, Nate Michael Curlott and Andy Marie Koski as they once again attempt to perform all of the works of William Shakespeare in a single night!
Earlier this year, the company presented the rollicking, comic send-up of all 37 of the Bard's plays over two weekends to sell-out audiences on both sides of the river. The show will be presented again, just in time to get out of the house after the holidays.
Tickets can be reserved by calling the Establishment Theatre at (309) 786-1111 or by visiting their website at www.establishmenttheatre.com . Tickets are $5. Portions of the proceeds will benefit Gilda's Club Quad Cities.